Photosymbols Guide
A guide to using Photosymbols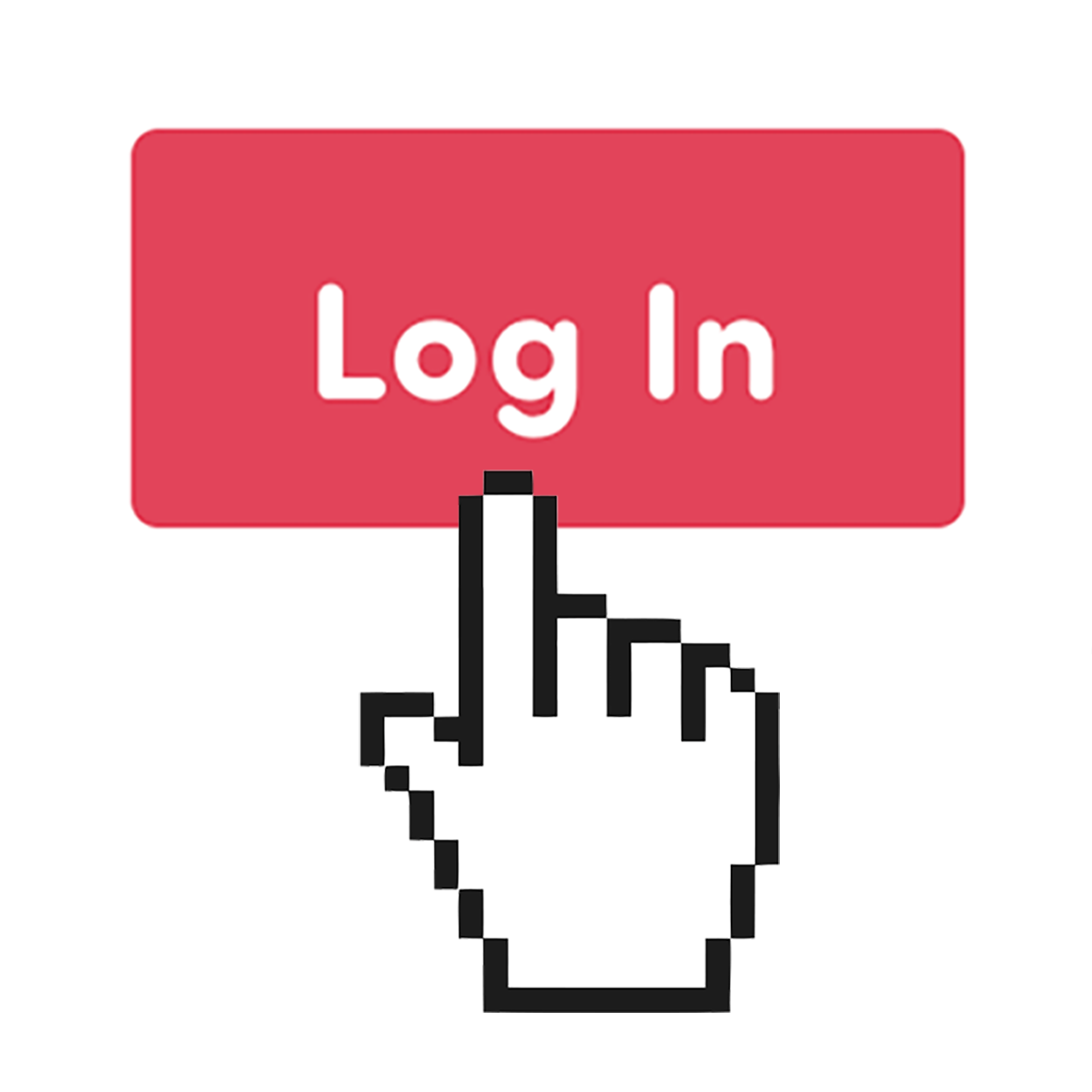 1. Start by logging in using the red button in the top left corner. Enter your email address and password.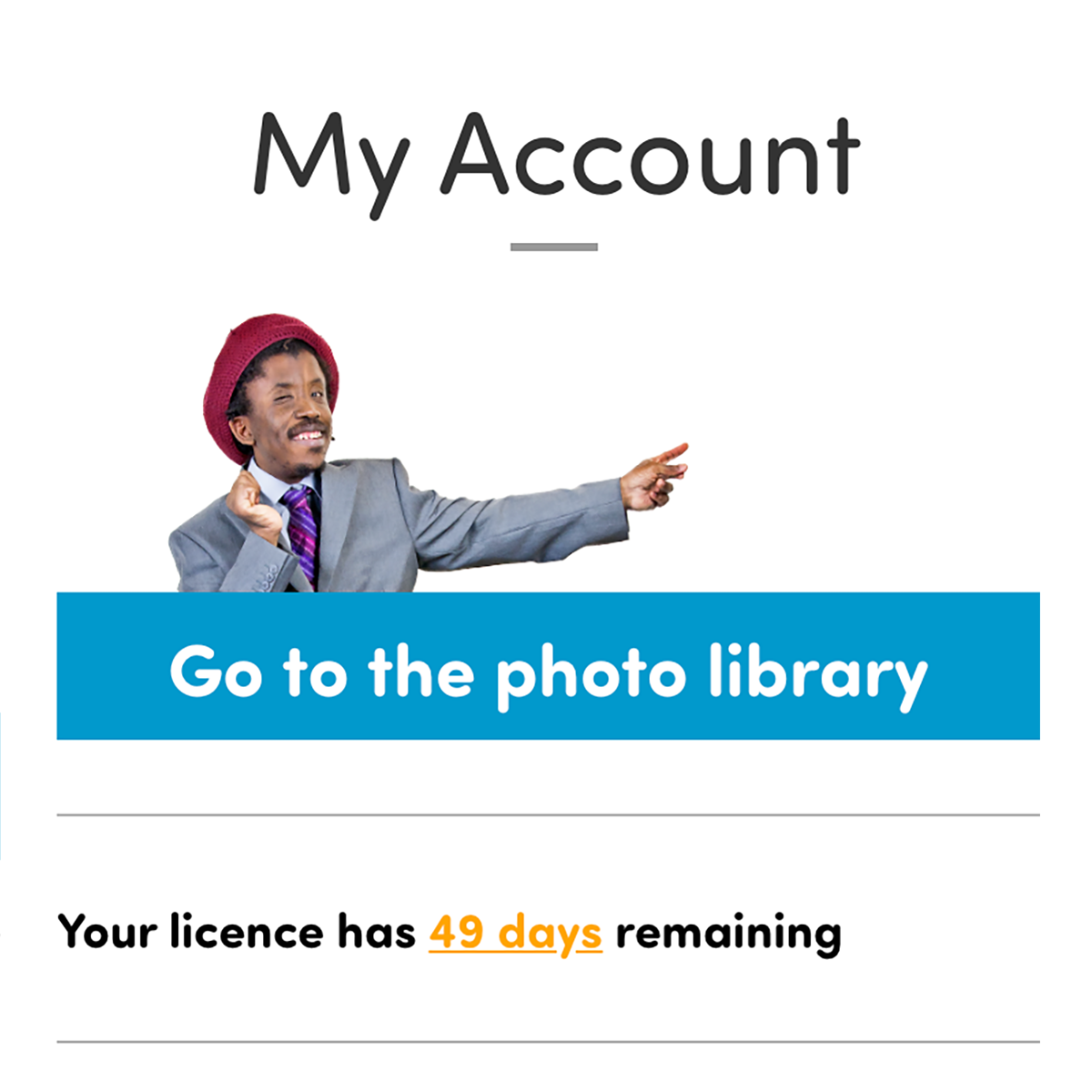 2. This will take you to your Account page where you can see order details and preferences. Next click on 'Go to the photo library'.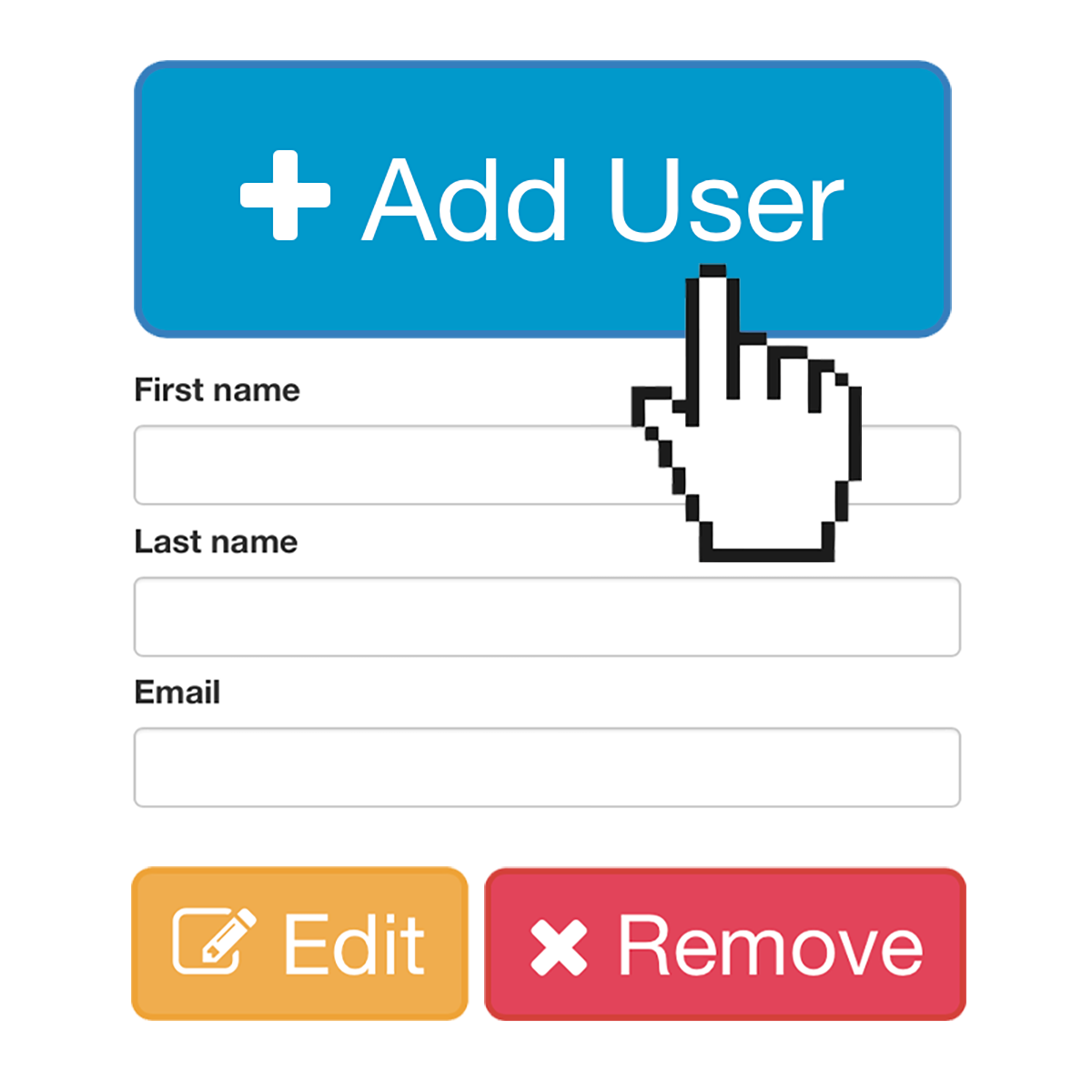 3. If you are a Licence Manager you will see the control panel to add or remove users on the Account page.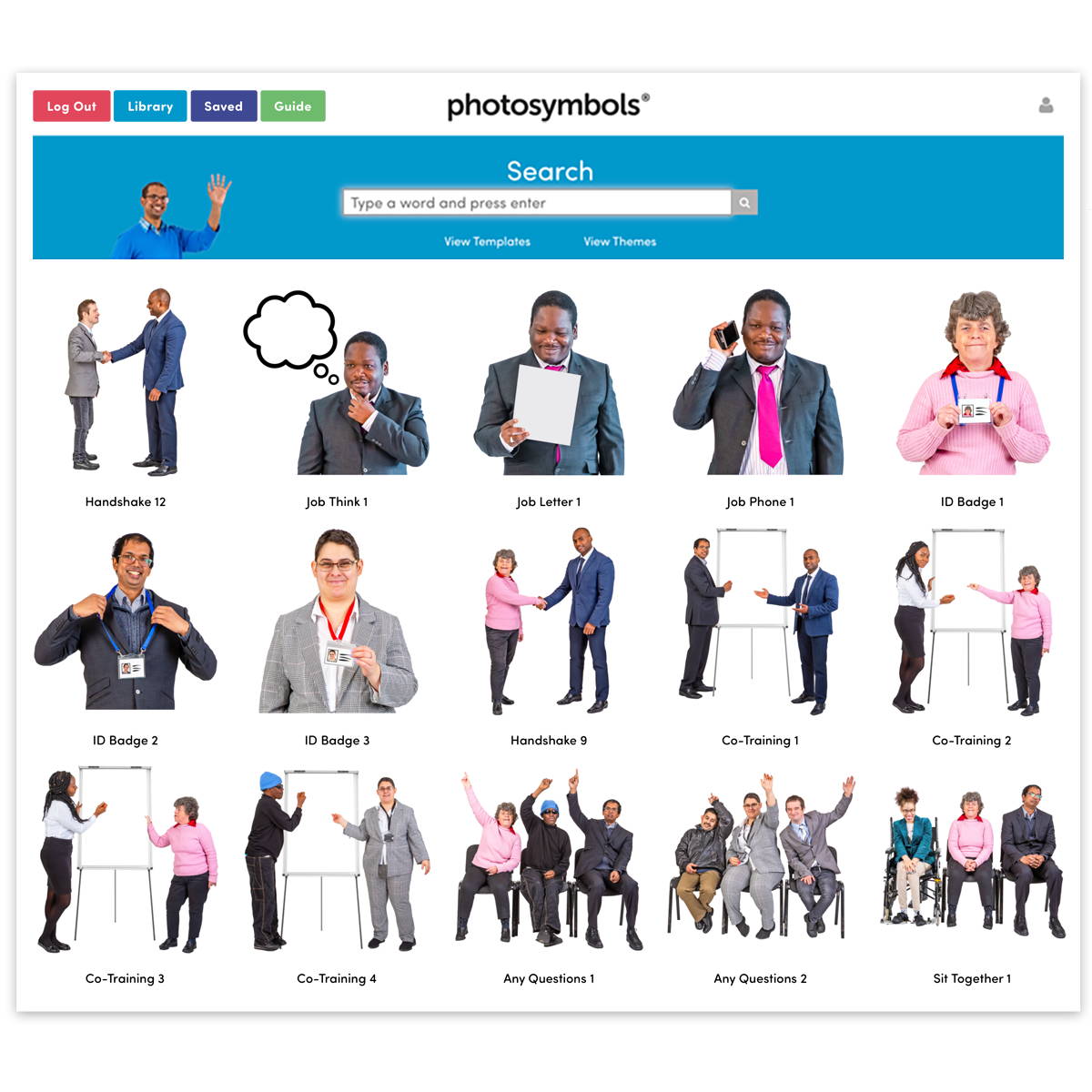 4. The pictures appear in a grid. Scroll down and more pictures will load. The newest additions always appear at the top.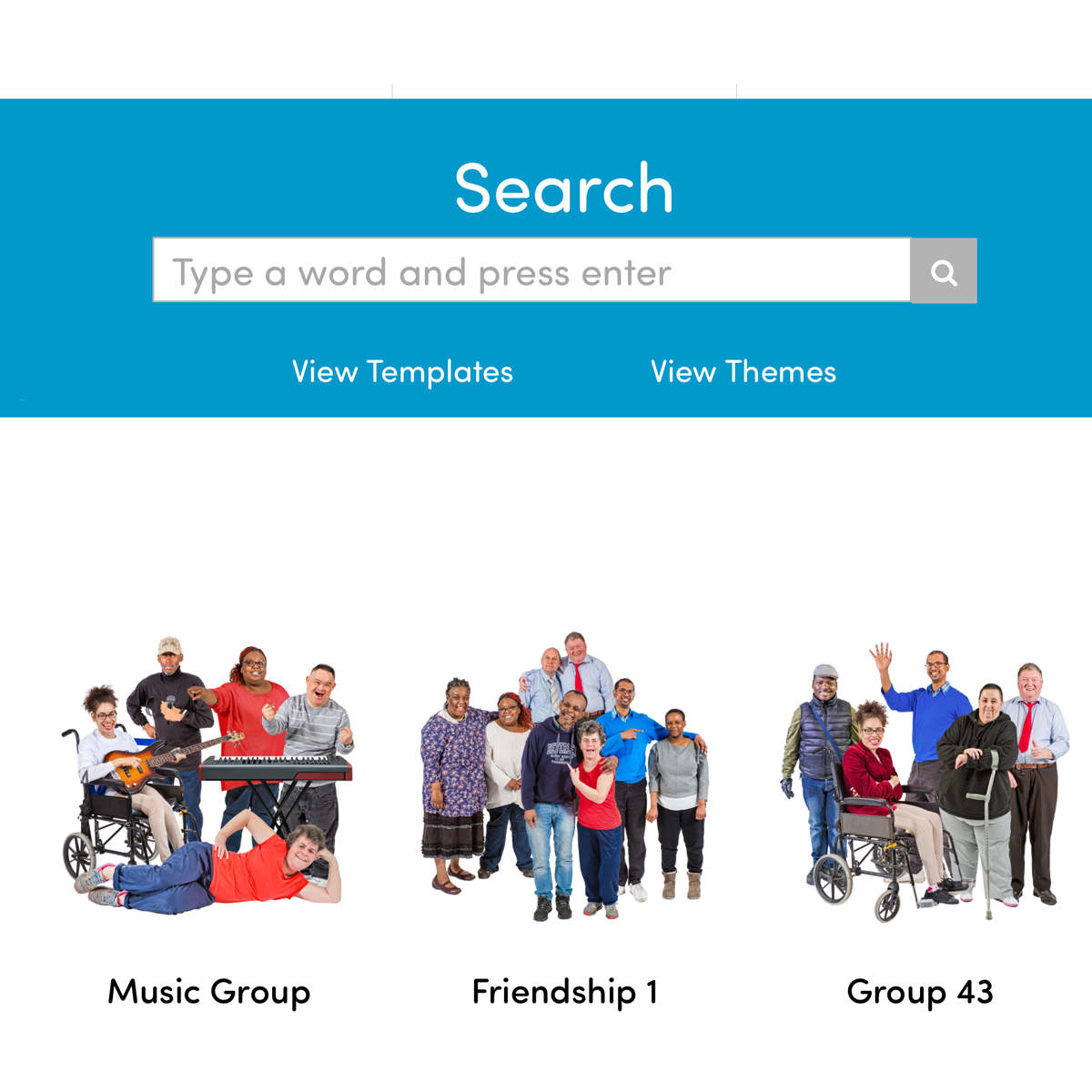 5. To find a specific image type words into the search box at the top - one or two words work best rather than long phrases.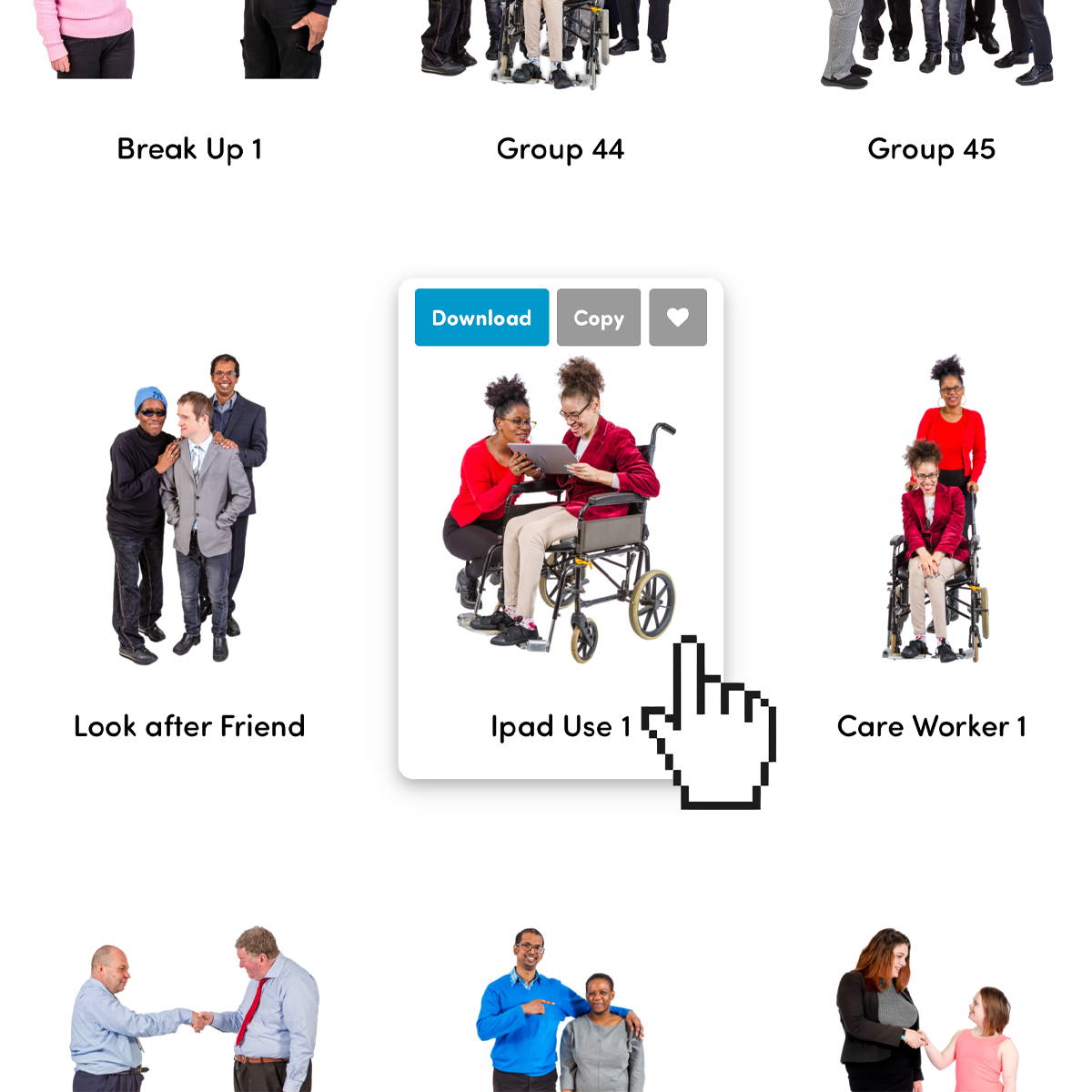 6. When you roll over pictures in the grid you will see two or three buttons appear (depending on your browser) on a card.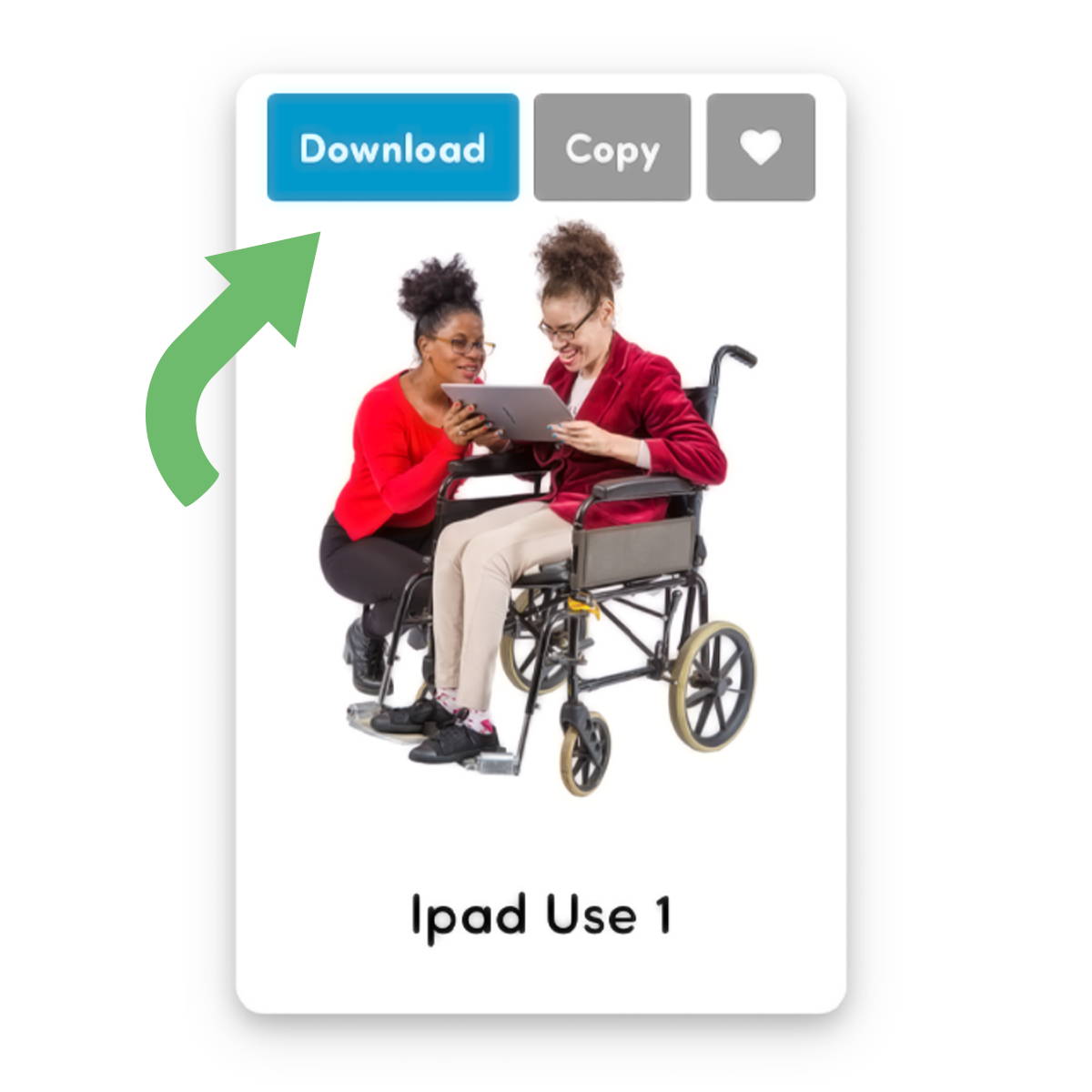 7. Click this button to download the image to your computer - usually the downloads folder. The file format is PNG with transparent backgrounds.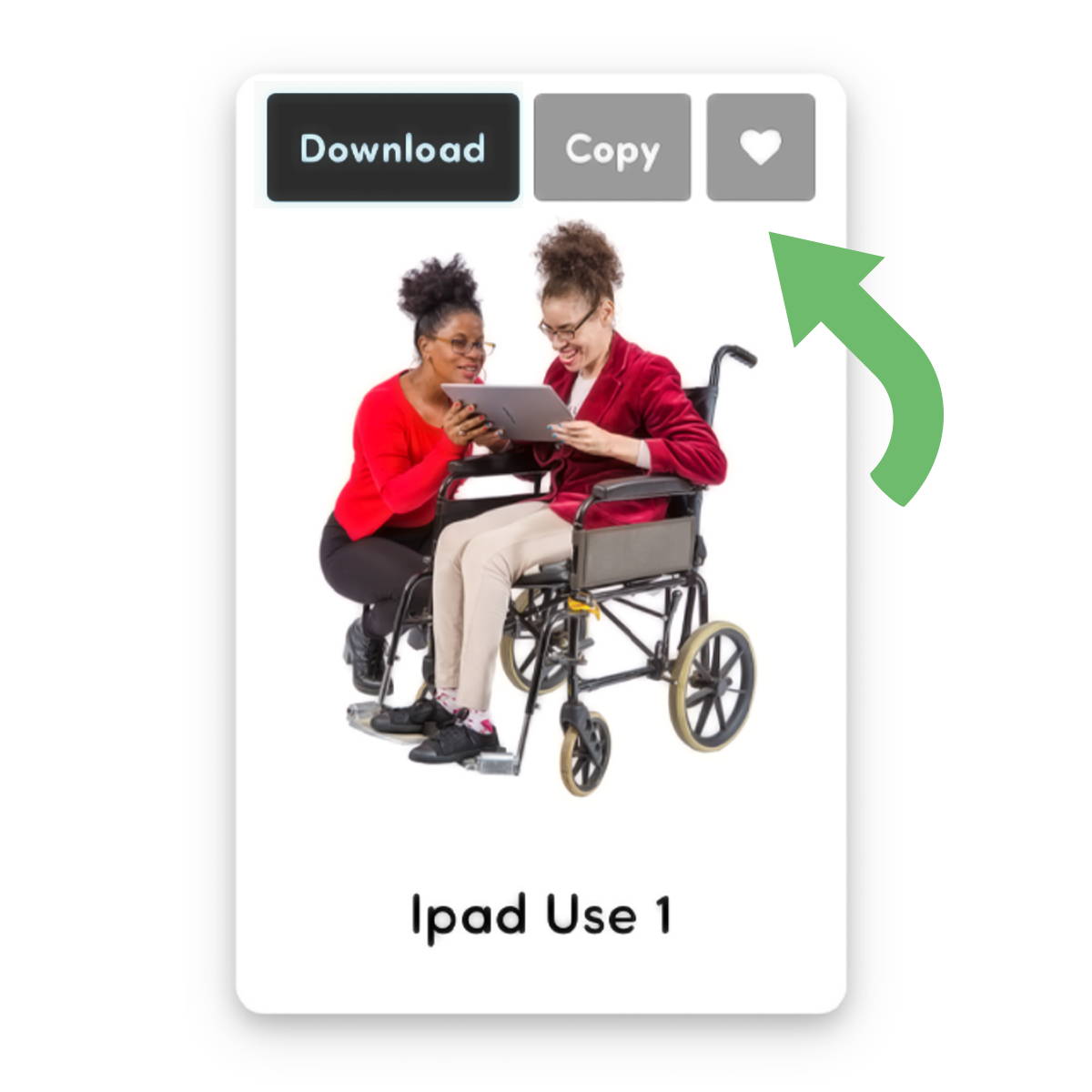 8. Click the heart to add the picture to your Saved Favourites. More about this later...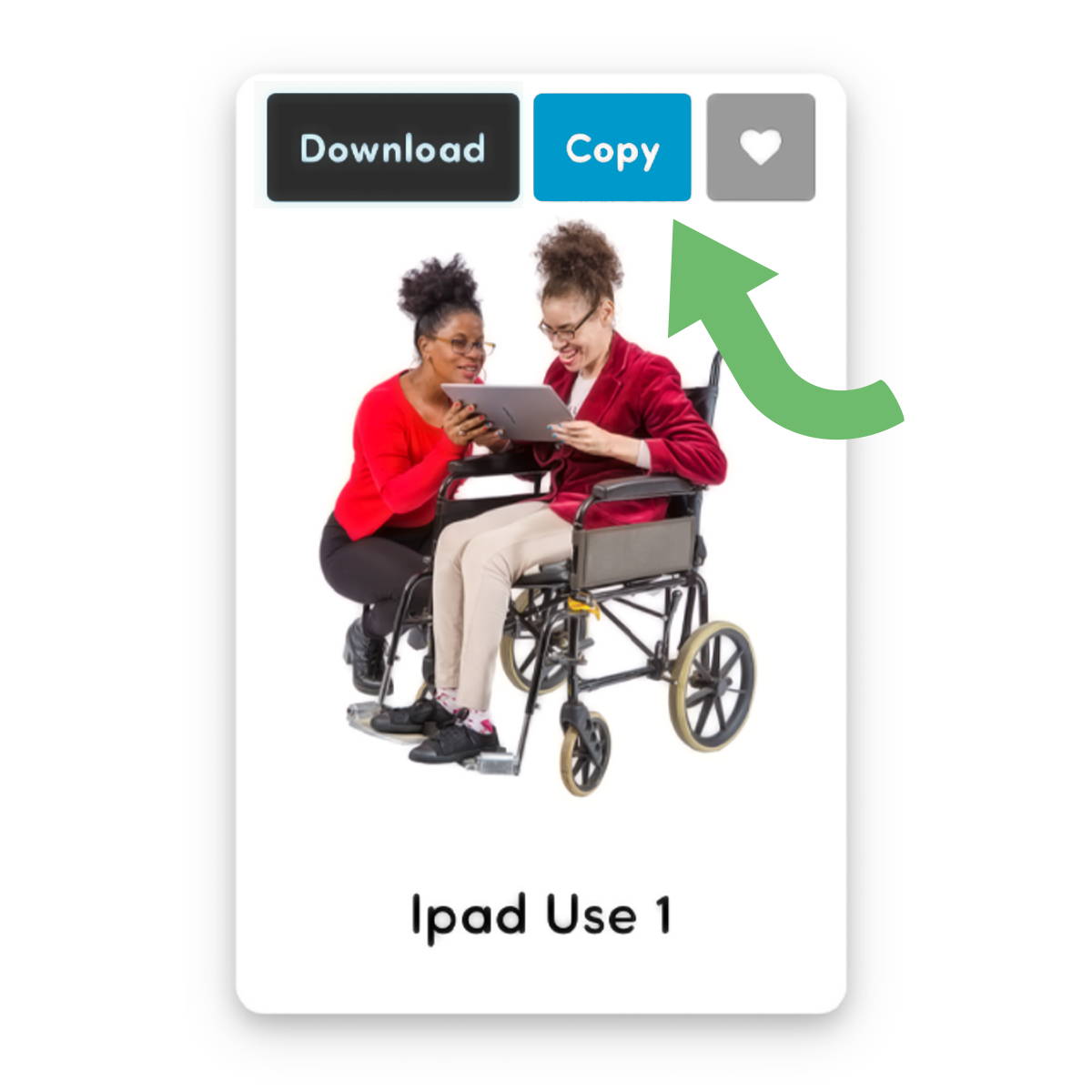 9. (*Not all browsers support this function!) 'Copy' lets you copy the picture to the clipboard ready to paste into a document.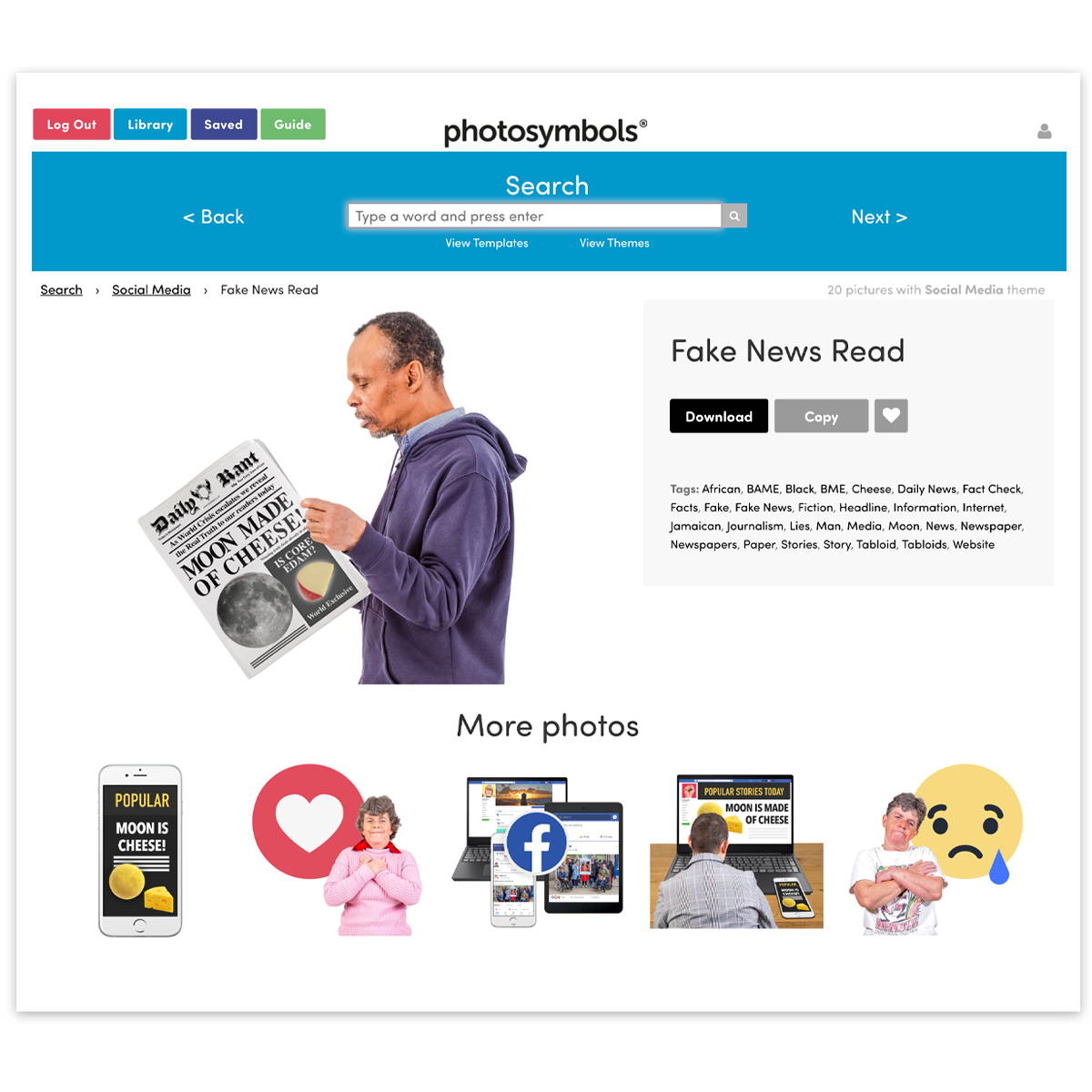 10. Click on any picture to see more information - preview, description, keywords tags and related photos.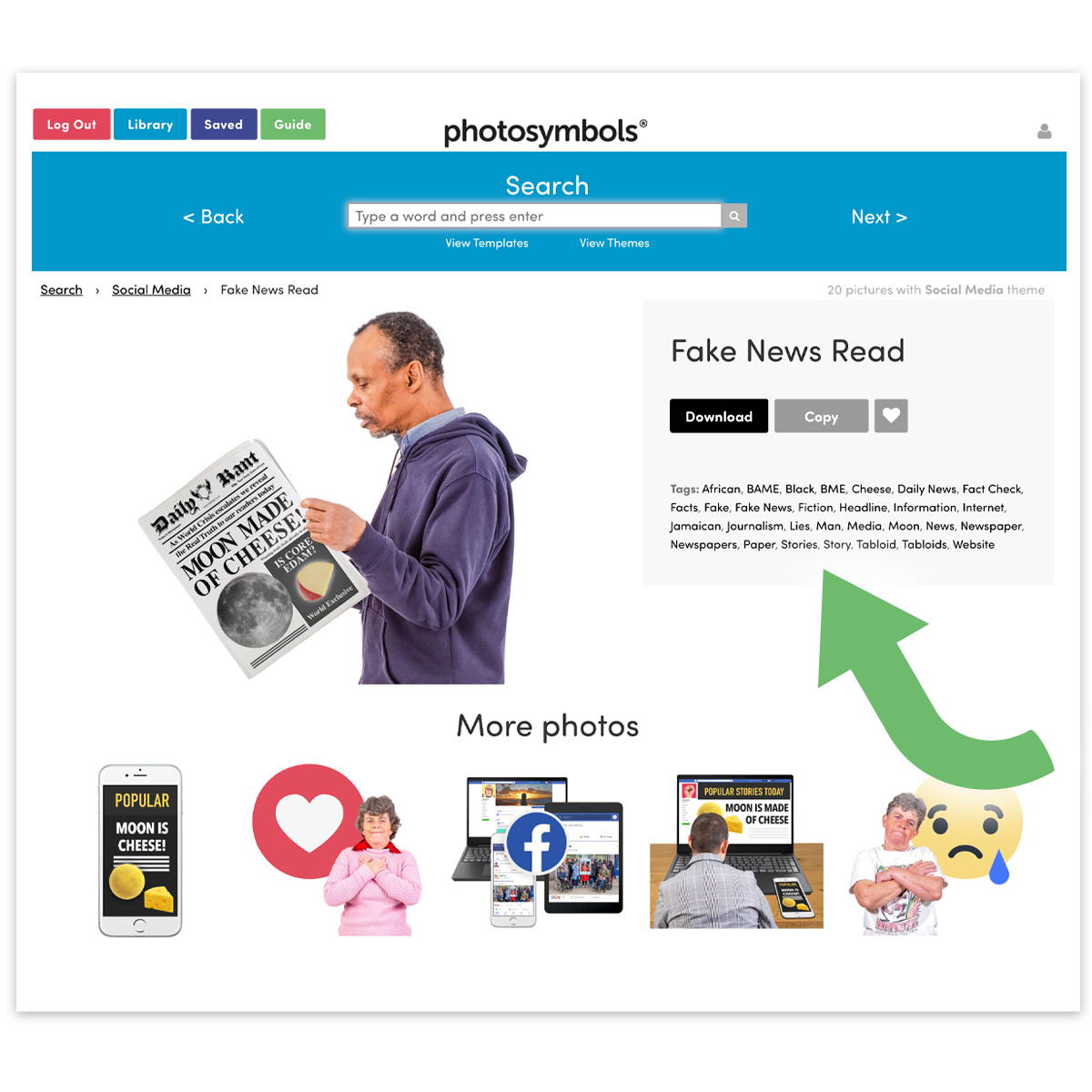 11. Click on any keyword tag to see a selection of matching images.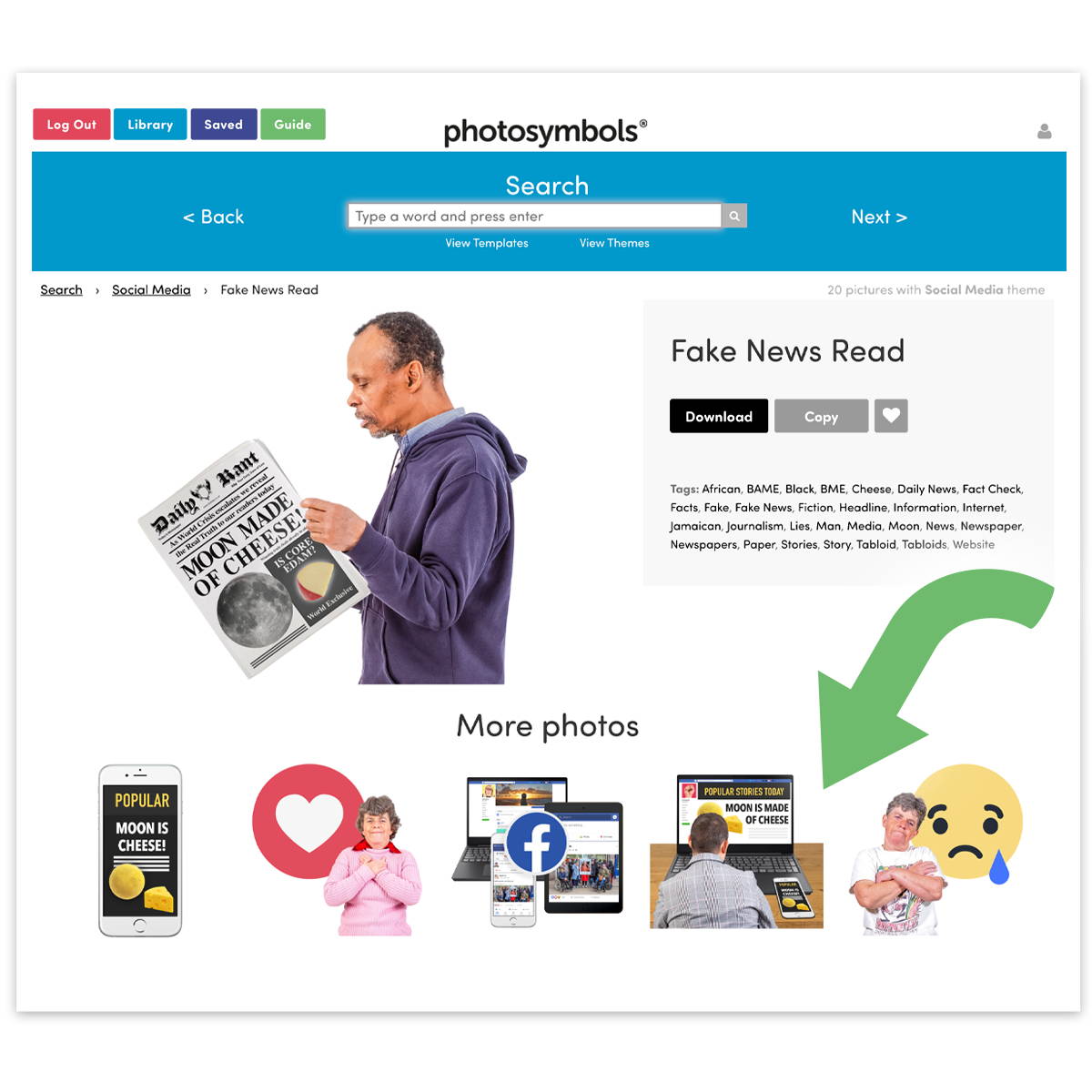 12. More Photos shows up to 5 pictures related to the one you are looking at.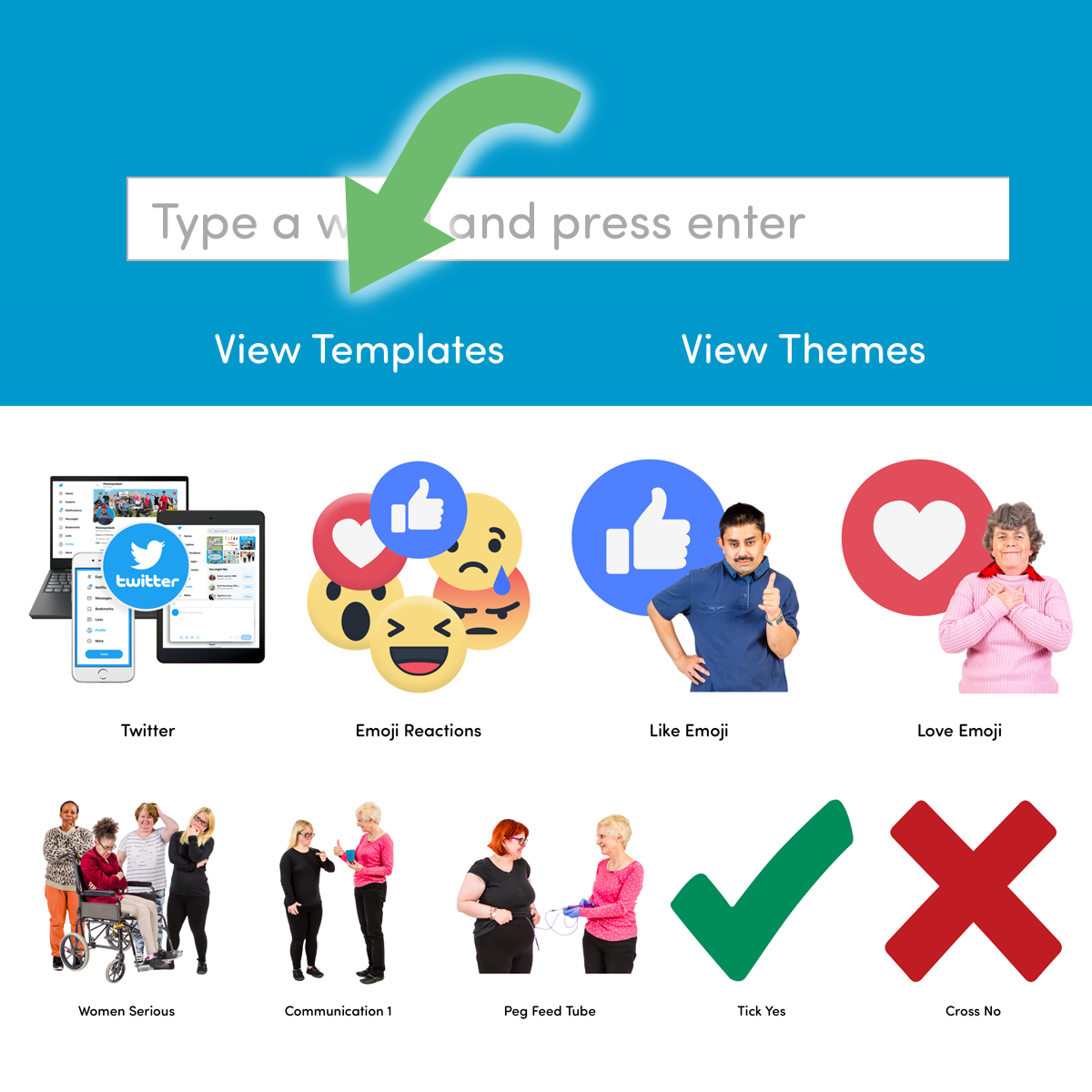 13. Templates are in MS Powerpoint / Apple Keynote Format. To see them click the text below the search bar.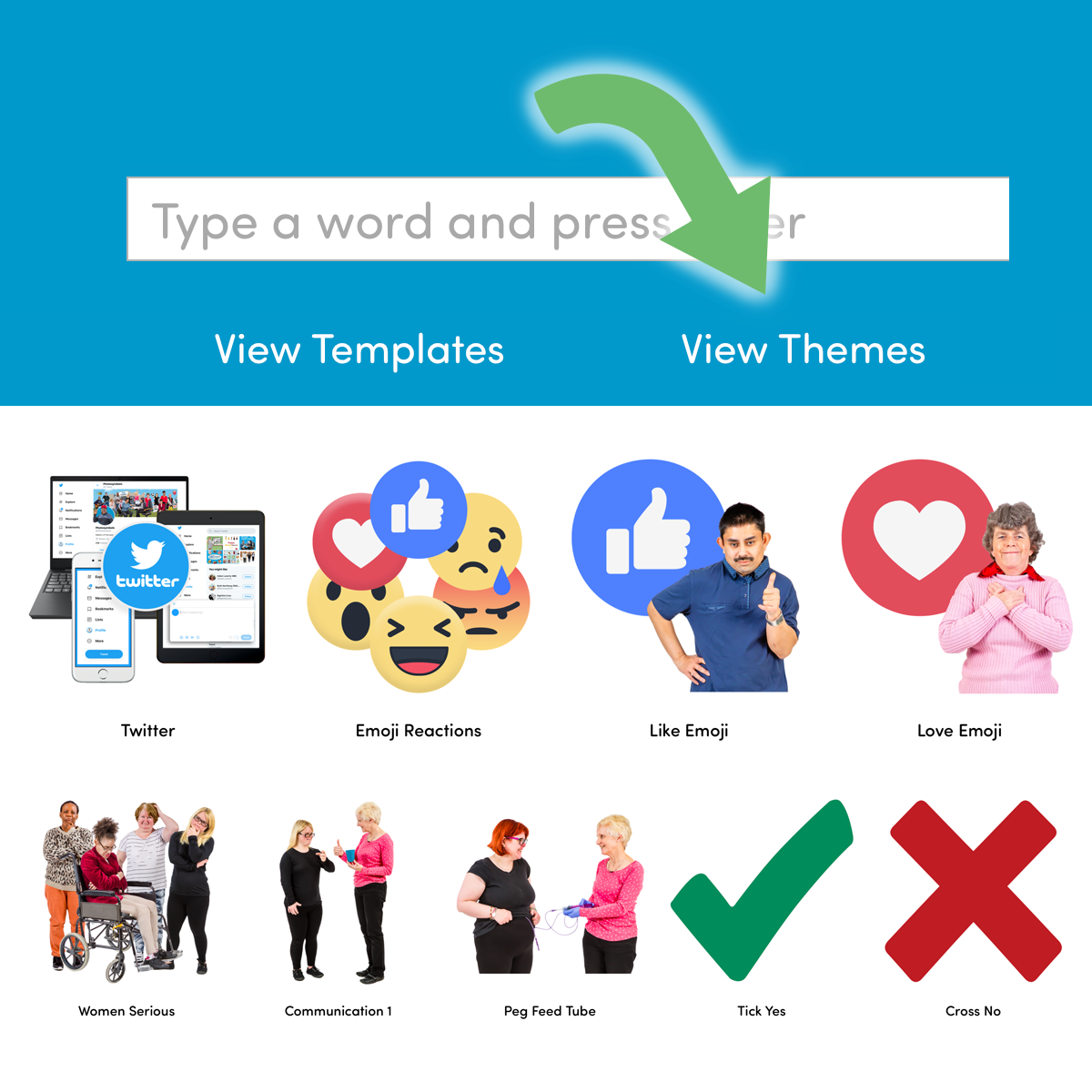 14. You can also view a list of themes instead of searching.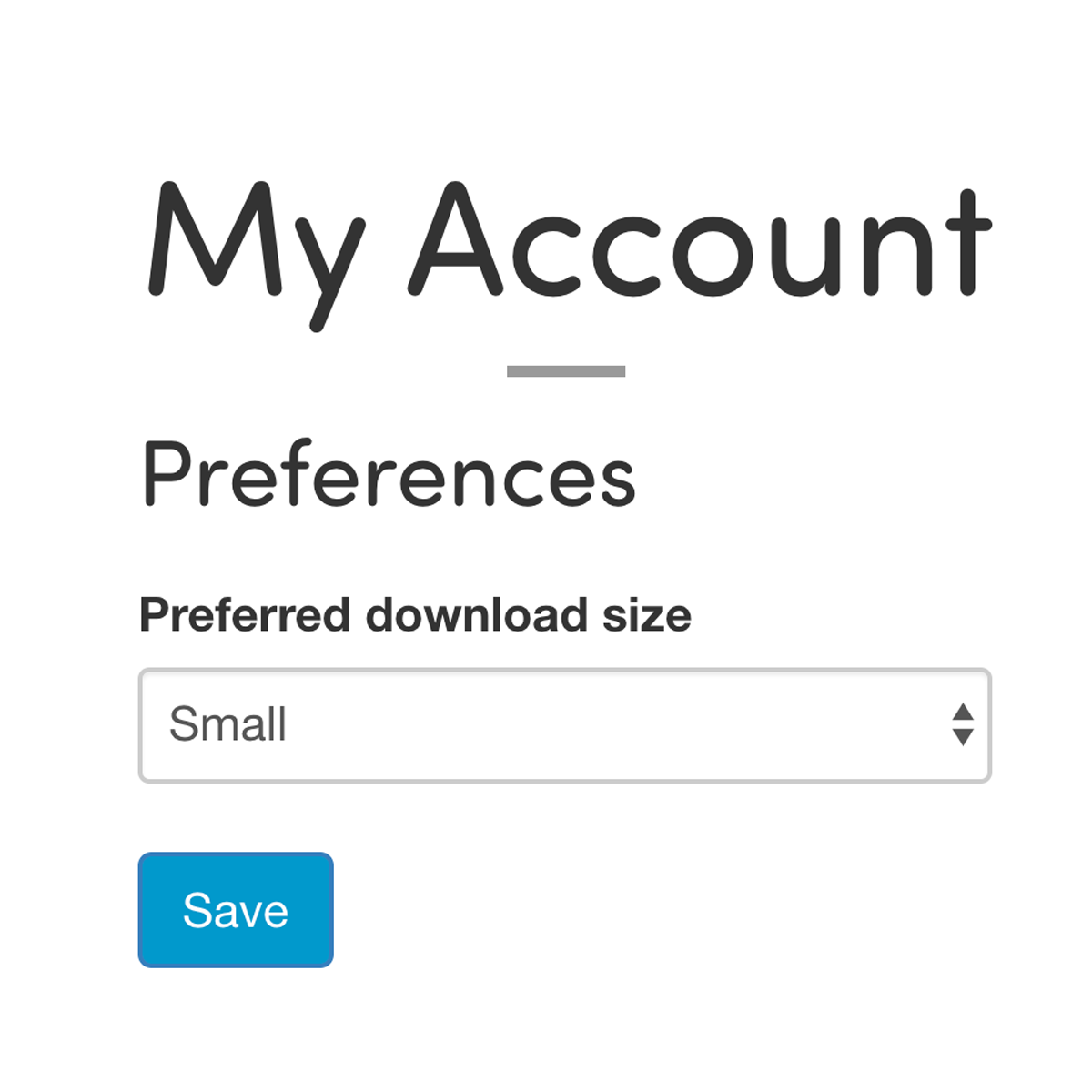 15. To set download resolution go to your account page preferences. High is for pro-print and posters. Medium is for general use. Small is if you want tiny file sizes for websites and emails.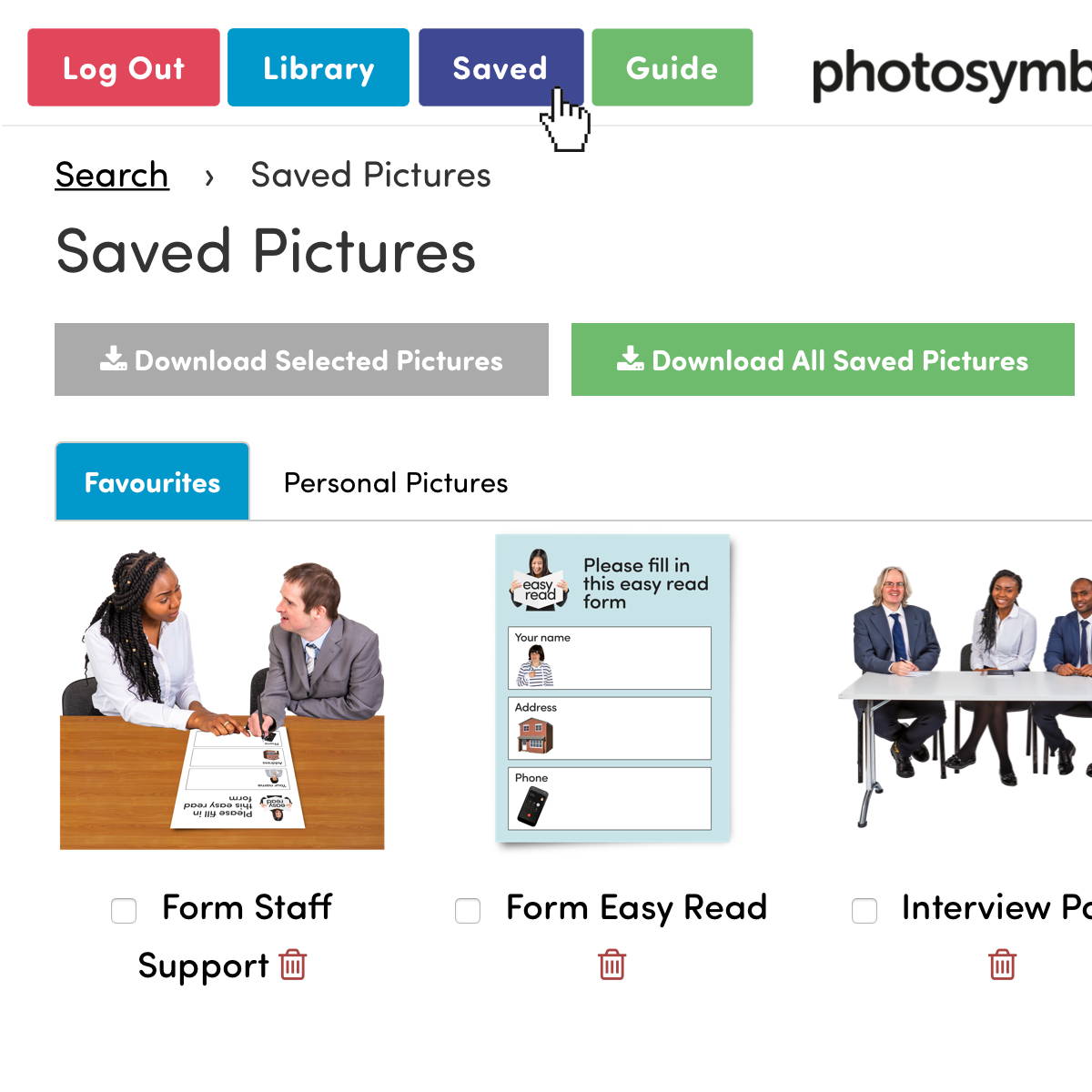 16. Your Saved photos can be viewed by clicking the dark blue button at the top. You can download all your saved files at once from here.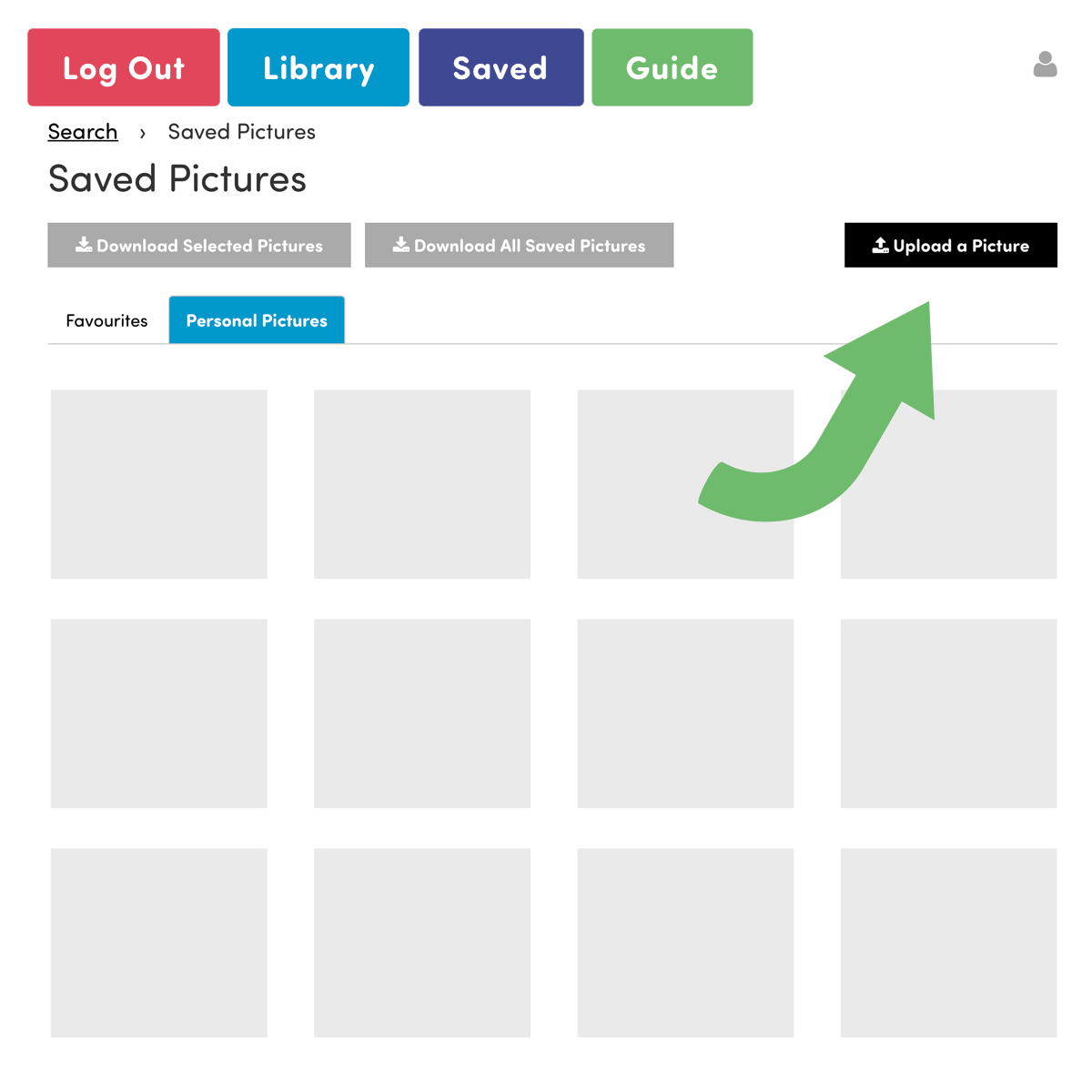 17. You can also upload your own pictures. They can only be seen by you OR shared with your team. This can be useful for pictures of local places, people, logos etc.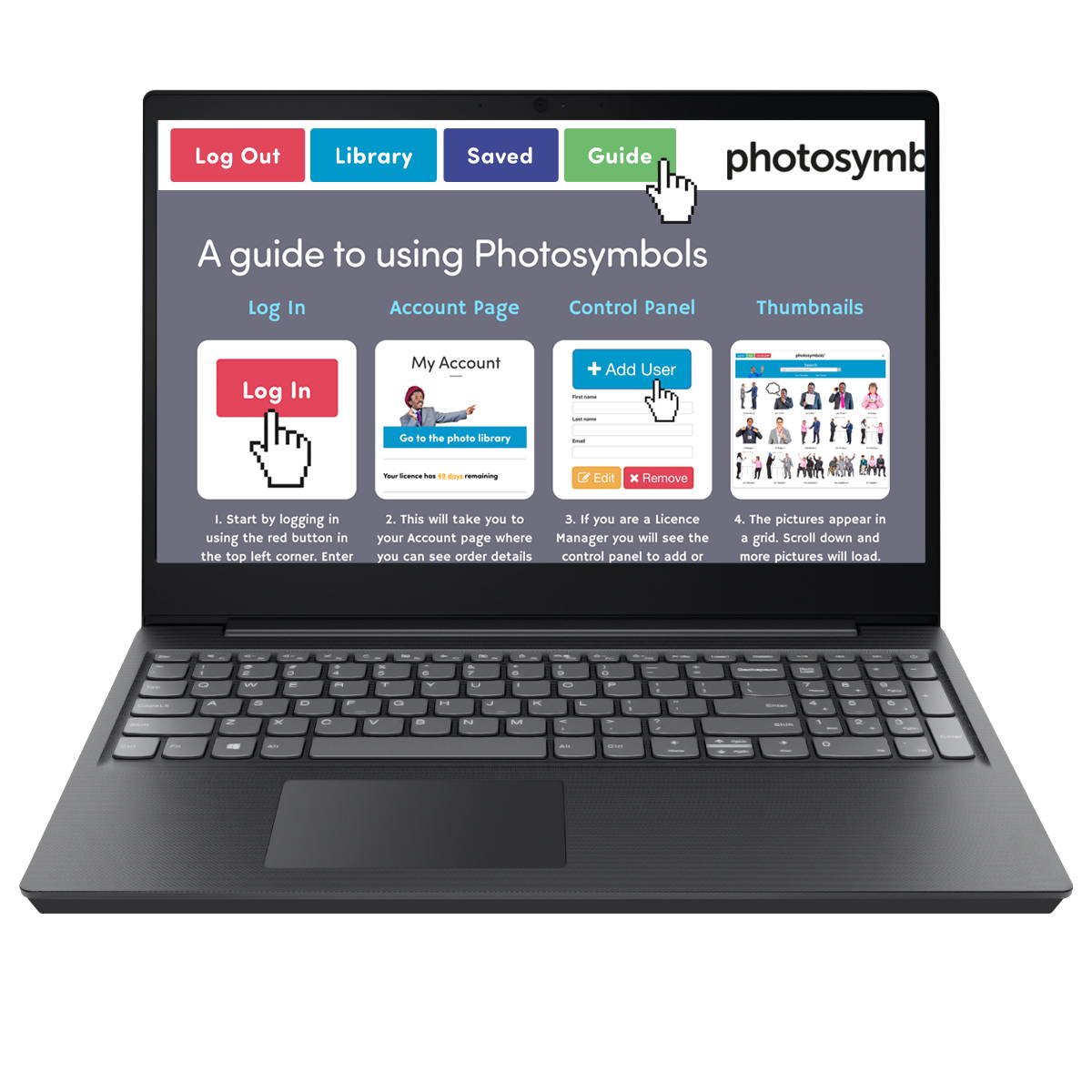 18. You can come back to this guide at any time by clicking the green Guide button in the top menu.